Welcome to Allespack Systems (P) Ltd.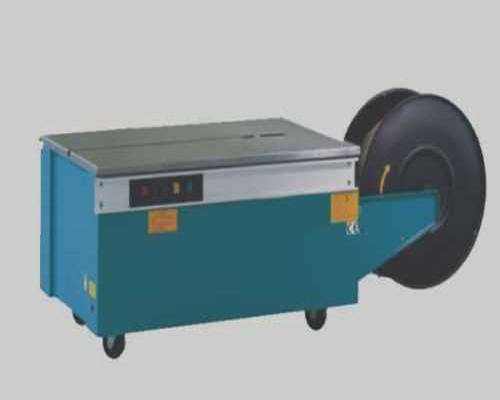 Low Table Semi Auto Strapping Machine - 405L
1. Low Height Floor Model Suitable for Strapping Bulky and Heavy Packages
2. One Touch Operation and Easy Operation : Turn the power on and you are ready to strap your packages
3. Motor stops automatically when not in use within preset 60 seconds to save energy and prolong motor life.
4. Advanced P.C.B. Control System: New Easy-to-Replace printed circuit board (PCB), controls feeding, tensioning, welding, sealing, cooling of strap weld.
MRP : 34,500 /-
( TAX + FREIGHT EXTRA )
---
SPECIFICATIONS

1
Strap Width
6-15MM
2
Strap Core Size
200mm
3
Strapping Tension
15-50kg
4
Strapping Speed
1.5 Sec/Strap
5
Power Consumption
400W
6
Power Supply
AC 220V (50/60Hz)
7
Dimensions
895x565x430 MM (LxWxH)
8
Net Weight
100KG
A Leading Supplier Of Packaging Machines
Need help? Talk to an Expert
+91-9868175404